LTS Trout WF Lines

---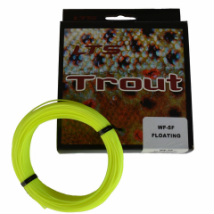 LTS has designed this WF floating line with a very attractive price that is a delight to cast!

The longer front taper gives a delicate, stable and precise presentation to selective trout. The line material is supple, and does not coil up, so less tangles while fishing.

You will be amazed how easy this line casts, works great for short casts or long distances, perfect with dry flies and nymphs.

LTS Trout WF Line – Price $59.99

Head Length Total Length

Copyright 2015-2017, Fish On! Sports. All rights reserved.