LTS Single Hand Fly Rods - Ephemera Series

---
When you name a fly rod Ephemera, you know it is meant for trout fishing !
Bjørnar Skjevdal, together with Trond Syrstad made three rods in 3wt, 4wt and 5wt exactly as Bjørnar wanted a trout rod to be.

The Ephemera rods are built based on the X1 Packlite series, that bends deeper into middle and butt section with a more distinct stiffer tip. The rods are easy to load, has great feel and a delight to fish with. The stiffer tip section makes it possible to generate great line speed for longer casts. A rod that handles all types of casts and fishing situations.

Comes with an extra tip so you always have a replacement while on the stream!

---
LTS USA Pro Staff and owner of On The Fly Guide Service, Nate Bailey have been able to sneak out between trips, and play with the new LTS rod Ephemera!
---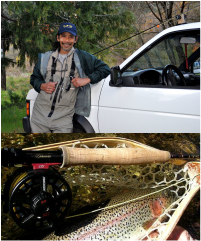 Here's the review on the LTS Ephemera 9ft 4wt trout rod from Wayne Eng after fishing the rod for about a month on the Upper Sacramento river, where Wayne guides and provides on the river casting instruction to his clients.
Thank you Wayne for sharing!

"The Ephemera 490-4 ...What separates this fly rod from the others is feel. Yes it can generate high line speed, mend line on the water and in the air, roll cast a big dry or a little dry effortlessly . Some of "the others'' can do this too but lack feedback, that wonderful sense of feeling the rod comes alive in your hand to do your bidding .That difference is Magic. Wayne Eng."
---
---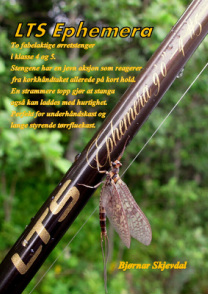 Specifications:
9ft 4pc with extra tip

High modulus carbon fiber

Discreet brown finish with gold lettering

High quality cork handles with decorative contrast trim

Triangular reel-seat with uplock ring with fixed alignment

Durable snake-guides with double coating
Delivered in matching cloth bag and pentagon cordura tube


LTS Ephemera
---

---
LTS Ephemera Across
A new fly rod designed to cast larger flies and longer distances, with accuracy and feel.
It has a very attractive finish of deep burgundy color with gold lettering and guides.
Perfect for fishing dry fly, nymphs and streamers!

LTS Ephemera Across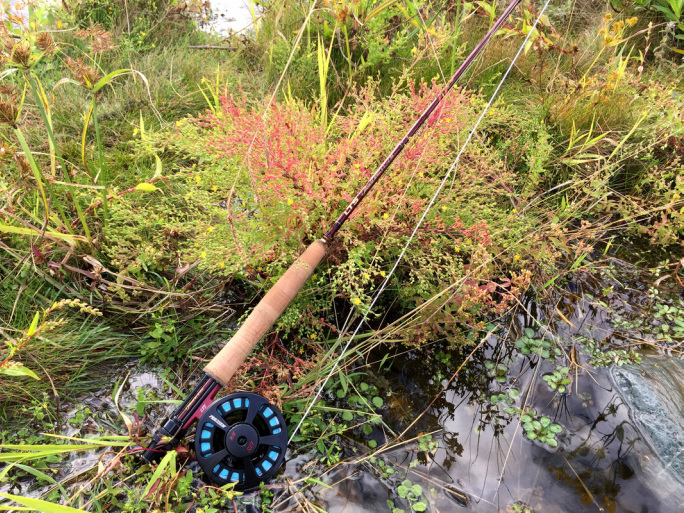 Copyright 2014-2015, Fish On! Sports. All rights reserved.