Fish On! With Innovative, Top Quality Fly Fishing & Sports Equipment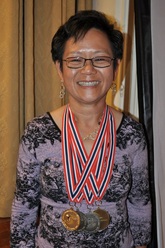 World champion spey caster Donna O'Sullivan, owner of Fish On! Sports, is proud and excited to be the USA distributor for LTS Flyfishing, AS in Norway.

Having fished extensively in the USA, Norway, Scotland, United Kingdon, New Zealand, Argentina, Christmas Island, I have found that using lightweight, top quality and well designed fishing equipment with perfectly matched line makes fishing the most fun and productive. This is the primary reason for Fish On! Sports decision to promote the LTS Flyfishing products in the United States.

---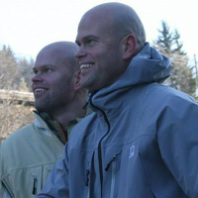 LTS Flyfishing, AS was founded by twin brothers Trond and Knut Syrstad, world class casters who have designed top quality fly rods, lines and reels for salmon, steelhead, trout and sea trout fishing.

The LTS Flyfishing product line is designed to give the fly fisherman a highly pleasurable experience for a full day of fishing without getting tired, using lightweight rods made from high modulus graphite matched with fly lines that are extremely easy to cast, generating power and high line speed to reach the opposite bank of large rivers.
---
Copyright 2013-2015, Fish On! Sports. All rights reserved.