LTS Explosive Skagit & Tips
---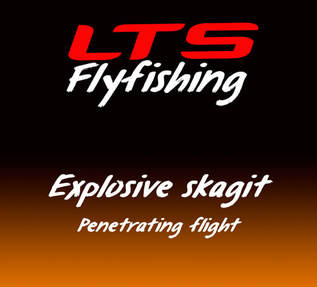 LTS Explosive Skagit & Tips
This new LTS skagit design includes a middle section in the taper, which is typical for Scandinavian fly casting, that eliminates the clunky casting that characterizes many of the skagit lines on the market.

This new LTS Explosive Skagit will easily deliver long casts with heavy flies and sinking tips, casting with traditional skagit style or you can also lift up and cast using standard Scandinavian underhand spey cast.



LTS Explosive Skagit head - Floating Price: $59.99 each

Head Weight Length

525 grain 12,6 #6-7 - 6,2m (20ft4)
550 grain 12,6 #7-8 - 6,3m (20ft8)
575 grain 12,6 #8-9 - 6,4m (21ft)
610 grain 13,6 #9-10 - 6,5m (21ft4)
650 grain 14,6 #10-11 - 6,6m (21ft8)

---
LTS Explosive Skagit Tips Price: $23.99 each

Length Weight

Float 12 ft
Int 12 ft Sink Rate 1.5"/sec
Int/T7 10 ft Sink Rate 7"/sec
Int/T10 10 ft Sink Rate 8"/sec
Int/T14 10 ft Sink Rate 9"/sec
Int/T18 10 ft Sink Rate 10"/sec





Copyright 2018, Fish On! Sports. All rights reserved.